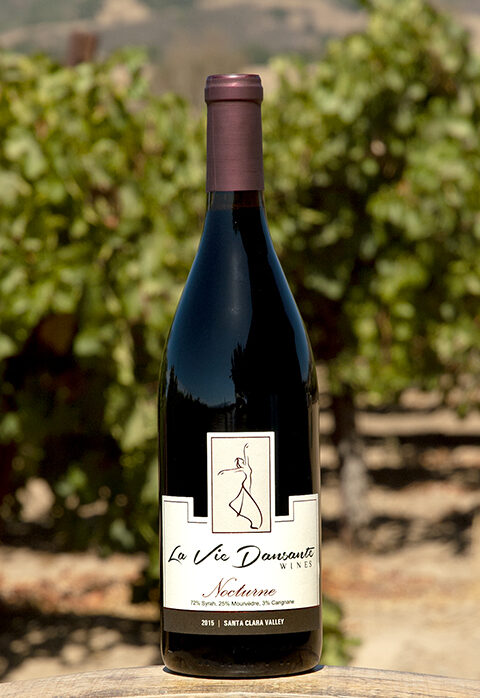 72% Syrah – 25% Mourvèdre – 3% Carignane
This wine was a bit of a surprise for us. Due to a fruit shortage in 2015 we were forced to use Mourvèdre instead of Carignane to provide balance to our darker, Syrah-based blend.
The Mourvèdre produced a brighter, more fruit forward wine than we had planned, but it was a fortunate accident because we think we like it better this way.
In this wine Syrah provides the major dark fruit components of blackberry, currant, and dark plum. The Mourvèdre gives the wine herbaceous components of violet and black pepper as well as a tannic backbone that will allow the wine to age. Carignane brings dried raspberry and cranberry to the mid-palate and provides a lingering finish.
This is an easy to drink wine right out of the bottle, but it will also stand up well to heavier foods with a little spice such as Pepper Steak with Balsamic Onion Reduction.
| | | | |
| --- | --- | --- | --- |
| Alc: 14.9% | pH: 3.86 | TA: 5.7g/L | RS: 0.8g/L |