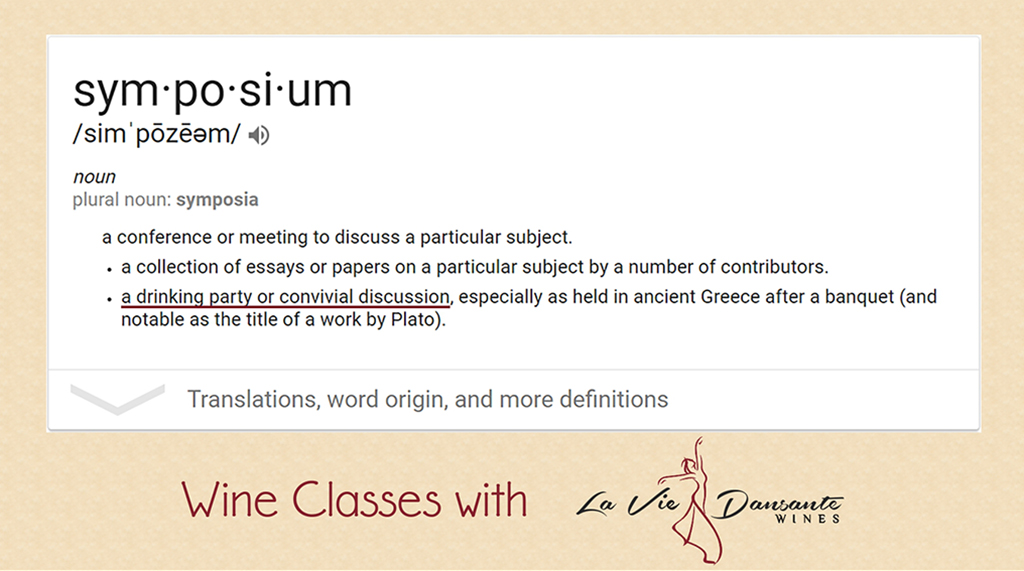 Current Courses include:
"The Blind Six Experience"
Ever wonder how a sommelier can take a glance, sniff, and taste of wine and tell you what it is and where and when it was made? It's not that difficult and we can get you started on learning how. Taste six wines in "double-blind" (you have no idea what the wines are) alongside an experience winemaker/taster and learn the secrets.
"Like Little Edens, a History of Wine in the Santa Clara Valley"
Santa Clara Valley was the first premium wine region in california and still boasts four wineries over 100 years old. Learn about the role of wine in our local history from the time of the Missionaries to modern day.
"Wines of the Rhone Valley"
Our passion and our inspiration. Join us for a tour of the Rhone valley through the wines and varietals of the homeland. We'll learn a bit of history, a bit of politics, and a lot about the wines themselves.
"Thinking About Making Wine? Wine Business for Beginners"
We know, everybody wants to make wine. We can't blame you, it's the worlds best job. But before you jump in, learn a little from our experience. We can give you a true insight into the legal issues, the financials, and of course the difficulties in selling your wine. We've gone through the pain so you don't have to.
"Crafting the Perfect GSM – a Blending Seminar"
"Serenade" is one of our annual signature wines, crafted from Grenache, Syrah, and Mourvedre. Spend an evening with us in our winery and try your hand at blending by starting with the three base wines and finishing with your own version of a GSM. Who knows, we might even use your blend for next year's wine.
"1 Grape, 5 Expressions – Syrah Around the World"
We love us some Syrah, in fact we consider ourselves a "Syrah House" in that Syrah has a place in all of our signature wines. But Syrah can come in a bunch of different styles. Learn with us as we sample versions from all around the world. We'll learn a bit about what makes each special including differences in climate and winemaking techniques.
"Old World vs New World – a Study in Styles"
The "Old World" – Franch, Germany, Italy, and Spain – vs the "New World" – everybody else. Learn about the differences in the grapes and the winemaking techniques that cause the wines from these different styles to be vastly different.
"Boutique Winemaking"
Join us during harvest to get a glimpse into how we make our wines here at La Vie Dansante Wines. We'll be in the winery building actually touching fermenting wine while we talk about all of the winemaking steps from Fermentation, through Aging, and finally Bottling.
"Candlemaking"
Not exactly winemaking or wine but a really fun class in pouring high-quality soy wax candles. Every winery sells them but we're the only ones who actually pour their own. Learn how and take home you own candle at the end – perfect for a holiday present!
All courses include an interesting and informative lecture, 2 glasses (or six tastings) of wine, and a Q and A session with our winemaker